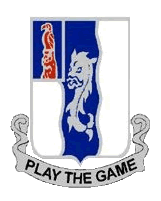 Comrades
by Dennis Driscoll
1st Battalion (Mechanized), 50th Infantry
1st Air Cavalry Division, 1967-1968


I stand at the graves
with the flags.
I think about the untold
stories beneath each tomb.
They are my comrades
and those standing near.
We share the common bond.
The horrors of war.
I look up at the veterans
and see tears in many eyes.
Their faces are wrinkled.
Their hair is grey.
The uniforms are snug
or don't fit the right way.
A few lean on canes
but they all stand tall.
These are my comrades.
I'm proud of them all.
The decorations they wear
tell where they have been.
Yet so little is known of
what they have seen
and did.
Fathers and mothers,
brothers and sisters,
sons and daughters,
the living and the dead.
Airmen and Marines,
Coast Guard and Nurses,
Sailors and Soldiers.
A family.
My comrades.
Our experiences were different
but the goal was the same.
The ancient struggle of
good over evil
continues to today.
It is a shame but
to maintain freedom
war is the only way.

A difficult duty of
this combat bond is to
hold one on your
dying comrades in
your arms.
The years have gone fast.
My beautiful family has grown.
Even with all that love
sometimes we feel
that we stand alone.
The memories of my comrades
never fade or dim.
The trails we walked.
The trials we shared
Are still as vivid as
this cool morning air.
The sounds and smells.
Thoughts of men we lost
All this lingers as we
stand by their crosses.
My face is wrinkled and
my hair is grey.
The uniform I wear
is snug and frayed.
The firing squad
breaks the silence with
three volleys of respect.
Everything is silent as the
sound of taps
fades away.
Tears are wiped away
Some have fallen on
our decorations
and others on our
comrades graves.
Many bow their
heads to pray.
We realign slowly,
the lines are not straight.
Yet, we are all in step
as we march away.
We turn our heads
for a final salute.
To our comrades
who lie beneath the
flags by the graves.

©Dennis Driscoll, 2002. All rights reserved.